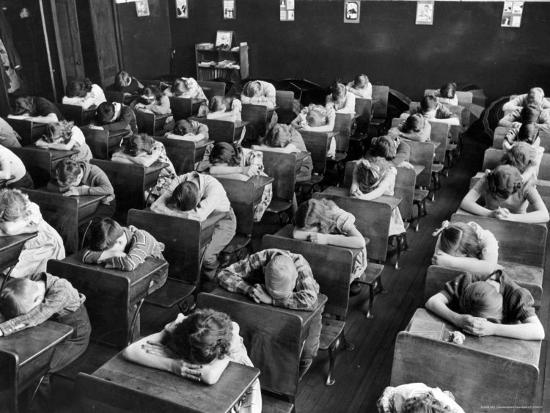 "Reading and writing and 'rithmetic, taught to the tune of a hickory stick." – School Days (song from 1907)
The three Rs were the focus of education for a long, long time. The most recent generations – millenial and whatever comes after millenial – have been focused on massive information gathering, with a side helping of a strong need for safety. That was certainly the trend in the '90s when I was leading team building and outdoor education with kids from New York City. That massive educational experiment is now being played out in the workforce. Much of the generational conflict I see comes from friction between Gen X managers and their millennial team members.
What about the future? Forget 2020. What about 2040? 2050? The futurist Yuval Noah Harari thinks that will be the era of the algorithm. 'King algorithm' will do everything we traditionally have been trained to do but better.
Our educational focus on stuffing kids until they look like informational Thanksgiving turkeys is already outdated. Information is no longer hard to come by. There's this new-fangled thing called the 'internet' that some people find helpful to harvest information from when desired. We already thoroughly rely on algorithms – Google, Alexa, Siri are there for us.
Educators are now arguing we should switch to teaching "the four Cs" – critical thinking, communication, collaboration and creativity. These "four Cs" chose me early on and have given me an entire career. I didn't pick them. They picked me. My first steps in the world of team building were in the woods of the Hudson highlands in New York with underserved kids from NYC, exploring the "four Cs". We didn't call them that then, but that's what we were doing. A few forward-thinking schools gave their kids a head start with team building activities that taught the "four Cs". And now, over twenty years later I'm the Pied Piper of the "four Cs" in corporate America. Or perhaps the Johnny Appleseed of the "four Cs".
If you have kids, "teach your children well" as Crosby Stills and Nash sang. Don't teach them obsolete information memorization, or how to be afraid, or be rigid or consume without producing. That's past.
Teach your children critical thinking, communication, collaboration and creativity. And if you don't feel qualified, teach yourself first.